Furnace and Air Conditioning Installation
Things are heating up this summer. Free in home Air Conditioning quotes and installs are often available within a day or two. We offer 5 year install warranty on all units, plus we register the product for you to ensure that you get the full 10 year manufacturer parts warranty.
We are NOT sales people and we do NOT have a sales team. We have skilled gasfitters who can help suggest a good fit for your heating needs. We do assess your home to find a furnace or air conditioning unit to be sized properly for your home in a reasonable price range. We install Lennox and Goodman brands with a variety of pricing options. Our technicians will help you understand the differences to make an informed decision.
We are honest and take pride in EVERY job, because it is our job. We want EVERY client to be 100% satisfied with their purchase. Why? Because happy clients tell their friends! Give us a call today to find out what we can do for you. 403-899-0599
Will your furnace last another winter?
Do you have an existing furnace on its last legs?
Time for Air Conditioning?
Repairs not worth it?
Ready to save more on your utilities?
Don't wait to find out if your furnace will last this winter. Save yourself the stress of expensive replacement parts in the middle of winter. Also, save money on your utilities by upgrading to a high efficiency furnace. Furnace or Air conditioning installs both start at $2899.

We also offer financing options – for quick same day approval. No need to break the bank, new furnace installs or air conditioning with payments as low as $39 a month! We offer fast & FREE quotes so you can have a technician come to you and help you make an educated decision. We want you to shop around and be confident in your purchase. Flash Furnace delivers ongoing support, service, and expert advice for your furnace, air conditioning and heating needs.

Our installers are all expert technicians, each is fully ticketed with each over 10 years' experience. They ensure that your furnace is installed properly, according to the manufacturer's recommendations, gas permit regulations and industry's best practice techniques so your home heating system operates safely and efficiently. Have peace of mind knowing that we are available 24 hours a day.

We are a family owned business and we take pride in every job – you are never just a number. We are also a proud member of the BBB, you can trust we will always go above and beyond for all of our customers.
Call now to schedule your FREE quote
403-899-0599

We are proud to install Lennox heating and cooling systems.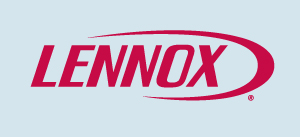 Low income Senior? Ask us how you can get a FREE Furnace and installation!
Call us for details 403-899-0599